About Us
Wayne B. Light is a second generation jeweler
Best Jewelry Shop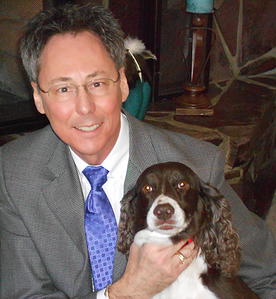 Wayne worked in his parent's jewelry store as a young boy.  After owning his own store in Illinois for ten years, at the age of 33, he moved from Illinois to Sedona, AZ in 1988.   He has been a cornerstone of the jewelry world in Sedona since then, known as Sedona's favorite jeweler.   Wayne has always had an affinity for the beauty of fine gemstones, and soon began designing after moving to Sedona, where he is continually inspired by the beauty that surrounds him.
Christian faith has always been an important part of Wayne's personal life, and after designing a cross for himself and receiving numerous requests for one like it, Wayne had the design copyrighted and it was then that God opened the floodgates of new designs which have evolved into the "Inspired Cross Collection" of today!  His crosses have become a desirable piece of jewelry to many people around the world.
Wayne takes great pride in the selection of his crosses and many of the crosses come with a testimony card explaining the symbolism behind the design.   Many people who wear the crosses find it is a great way to witness their individual faith.
Best Jewelry Shop in Sedona, AZ